ANNOUNCEMENTS
Check out the $1 Membership Section
Sign up for our $1 Membership and checkout the updated videos.
Click Here to get started
Bi-Monthly Piano+ Organ Membership
This membership gets you access to everything on the website including the organ tutorials.  The original price is $68.99 but for the first 2 months you can get it for $49.99.
Check out the savings!!!
Regular Price for 1 month Organ membership- $25
Regular Price for 1 month Piano Membership- $36.99
Regular Price for Bi-Monthly Piano+ Organ Membership- $68.99
Your Price today is $49.99 (That is just $25 a month for Piano and Organ tutorials.
Limited spots available
Limited time to get this deal
Click Here to get started
Newest Songs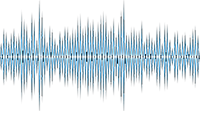 Download and Listen to Our Loops
LOOPS