ANNOUNCEMENTS
You can purchase individual organ lessons now!!!
Click Here to get started
Membership Discount Ends Today
We are offering $50 off your Piano Yearly Membership ($202) for the 1st year.  Or you can receive $75 off your Dual Yearly Membership ($225) for the 1st year.  This is the year you can take your playing to the next level.  No more more basic chords with basic substitutions.  Invest in yourself for 2018 and you won't regret your progress.
Take 25% Off
This applies towards
Monthly Piano Membership (Get access to all piano tutorials)
Monthly Organ Membership (Get access to all organ tutorials)
Monthly Piano+ Organ Membership (Get access to both piano and organ tutorials)
Click Here to get started
Newest Songs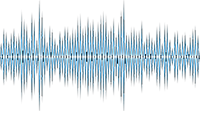 Download and Listen to Our Loops
LOOPS