ANNOUNCEMENTS
50% Off All Products
We are celebrating 9 years of ministry and we are offering a huge discount on all our products.
Individual tutorials ($4)
Hymns DVD Package ($22)
From Intermediate to Advance ($18)
And much more…
Just type in code 8N244574 at checkout (click "add to cart" instead of "buy now")
Click Here for individual tutorials
Click Here for digital DVDs
Invest in Yourself 2018
We are offering $50 off your Piano Yearly Membership ($202) for the 1st year.  Or you can receive $75 off your Dual Yearly Membership ($225) for the 1st year.  This is the year you can take your playing to the next level.  No more more basic chords with basic substitutions.  Invest in yourself for 2018 and you won't regret your progress.
Take 25% Off
This applies towards
Monthly Piano Membership (Get access to all piano tutorials)
Monthly Organ Membership (Get access to all organ tutorials)
Monthly Piano+ Organ Membership (Get access to both piano and organ tutorials)
Click Here to get started
Newest Songs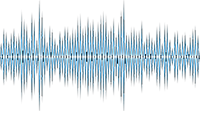 Download and Listen to Our Loops
LOOPS