ANNOUNCEMENTS
Check out the $1 Membership Section
Sign up for our $1 Membership and checkout the updated videos.
Click Here to get started
Black Friday Sale
Everything is 63% off!!!
Sale starts at 8pm Thanksgiving night until noon (November 24th)
Don't miss the biggest sale of the year.
New Hymns DVD is just $9.25
VA Music Shed Vol.2 breakdown with Eric Catron is only $11.10
VA Music Shed DVD Vol. 2 is only $5.55
From Intermediate to Advance is only $13.32
Video tutorials are less than $3
The discount code will be provided on the website at 8pm.
Newest Songs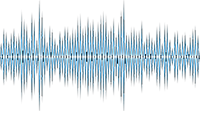 Download and Listen to Our Loops
LOOPS