ANNOUNCEMENTS
$5 Membership Sign-Up
For the month of February we are celebrating with a $5 Membership Sign Up.  This is available with the monthly piano and organ membership.
Click Here to get started with a membership. (Limited time only)
Lifetime Membership Sale (First 5 to Sign up)

It's tax time and people love to take advantage of memberships during tax season.  We are offering 25% off the Lifetime Membership.  This is a one time fee of $749.  You will be a member for life with new material weekly.  What does this give you access to:
Piano tutorials
Organ tutorials
Piano midi
Organ midi
Loops
And much much more!!!
This Lifetime Membership discount is only for the first 5 people that sign up and then it will go back to $999.
Don't forget that the Piano & Organ Membership is on sale right now for $5 the first month.
Click Here to get started with memberships.
Newest Songs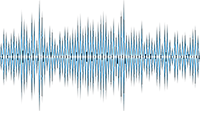 Download and Listen to Our Loops
LOOPS