Churchin' With Jayden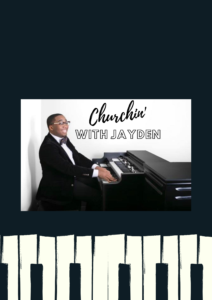 Chapters:
Talk Music With Jayden on Organ
Take Me Back With Jayden Arnold
Shout With Jayden Arnold
Sovereign God Updated
Soloist With Jayden
Talk Music With Jayden
Jayden Arnold is one of the most talented gospel musicians in the world.  At 18 years of age he shows you a lot of what he knows.  Don't miss out on this anointed musician, because he has some licks and tricks that you can add to your playing right away.
Note: Suitable for all playing levels
Available by digital download only