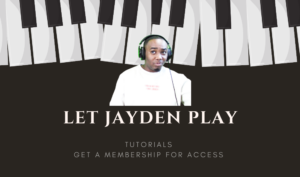 Chapters:
Because of Who You Are (Organ)
Worship Flow (Piano)
Oh How I Love Jesus (Organ)
Tis So Sweet (Piano)
Preaching Chords (Organ)
Piano Shout
Organ Walk Ups (Organ)
Having Fun (Piano)
Bb Organ Shout
Jayden Arnold is back again with another dynamite digital DVD.  Just when you thought he couldn't get any better from the 1st DVD; well he did.  Jayden lets you in on some of the most well kept secrets in the gospel industry.  Sometimes when people can really play, you just have to let them play and there is no telling what might come out.  Don't miss out on this DVD.
Note: Suitable for Intermediate and Advance players
Available by digital download only