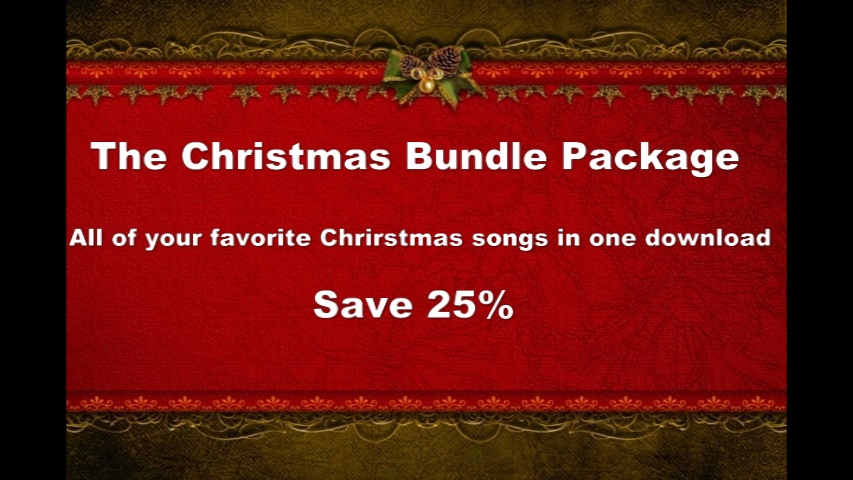 Songs:
Emmanuel
Jesus Is The Reason
Joy To The World
O Come All Ye Faithful
Silent Night Intermediate
Silent Night Advance
The Christmas Song
The First Noel
No need to pay full price for a Christmas song again.  This bundle package will save you 25% on all current Christmas songs.  You will have a varitey of musicians such as Sean Clay, David Cartwright, Jarrell Little and the founder and president of the website Vincent Alexander.  You also have a variety of songs and the list will continue to grow each year when new songs are added during the Christmas holiday's.
Note: For Beginner to Advance Musicians
Price $65.92 (25% savings)
Available by Digital Download only