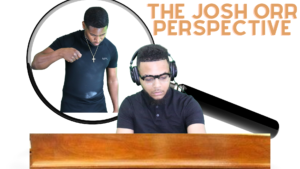 Chapters:
Preaching Chords (Organ)
He Is Exalted (Piano)
Shout (Organ)
Talk Music (Piano)
Shout Cool Down (Organ)
Shout (Piano)
Reharm (Organ)
Runs (Piano)
Talk Music (Organ)
I Love You Lord Today (Piano)
Runs (Organ)
Worship Atmosphere (Piano)
Solo (Organ)
This DVD features a musician straight from the House of God.  Josh Orr has been playing piano and organ most of his life.  He is the organ player for YLC located in Atlanta while he is still a Cleveland native.  This digital DVD has over 3 hours of footage of both piano and organ.  If you are looking for a fresh perspective on music, you will not be disappointed with this latest series.
Note: Suitable for Intermediate and Advance players
Price: $41.99