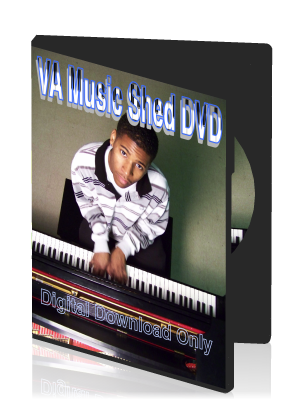 Chapters:
Church Shed
Church Shed Breakdown
Rhodes Shed
Piano Shed
Rhodes & Piano Shed Breakdown
God Has Smiled on Me Rhodes
God Has Smiled on Me Piano
God Has Smiled on Me Breakdown
Bonus R&B track
R&B track Breakdown
Worship Chords
Worship Chords Breakdown
If you like jazz, church, neo-soul, R&B, or worship then this DVD is for you.  This 2.5 hour DVD is designed to show you what other musicians hold back.  This DVD is not for beginners but for intermediate to advance keyboardist.  There is a full breakdown for each section of the DVD.  There are midi files that you can use to capture every chord and run that are taught on this DVD.
Price: $31.99
Available by Digital Download only